The immediate vicinity of Giljaland
Skaftártunga our community
Giljaland is one of 20 legal farms in Skaftártunga. Skaftártunga lies between the great lava flows that flowed from Eldgjá in the tenth century and Lakagígar in the eighteenth century. The soil is thick, formed by ash layers from all the surrounding volcanoes and swamp soil from the highlands and the surrounding glacial rivers. Giljaland is named after the main characteristics of the area which are the deep gorges that have dug into the deep soil.
‍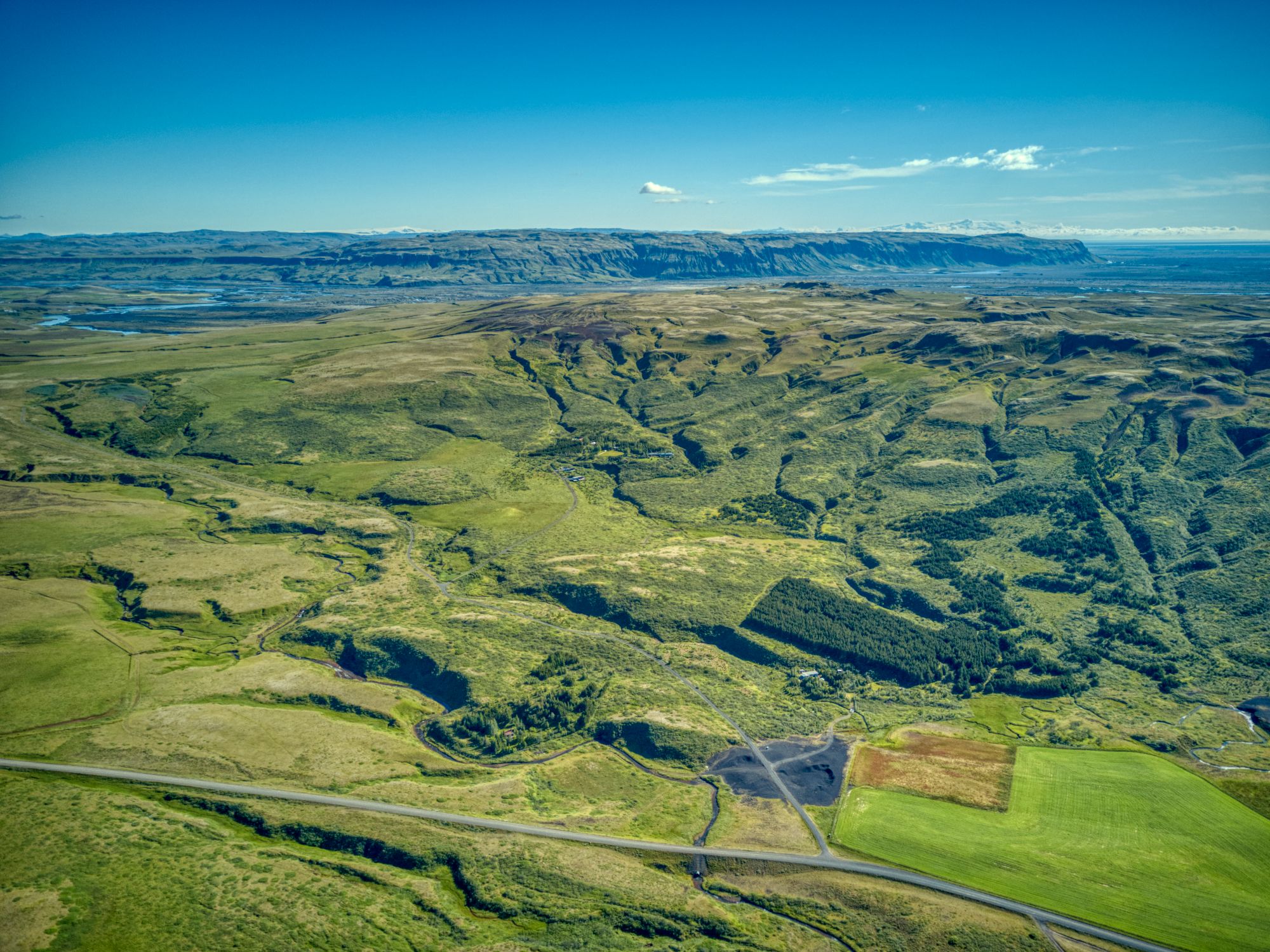 Giljaland in the middle, Smáfjöll above and beyond can be seen in Skaftá and Vatnajökull in the distance.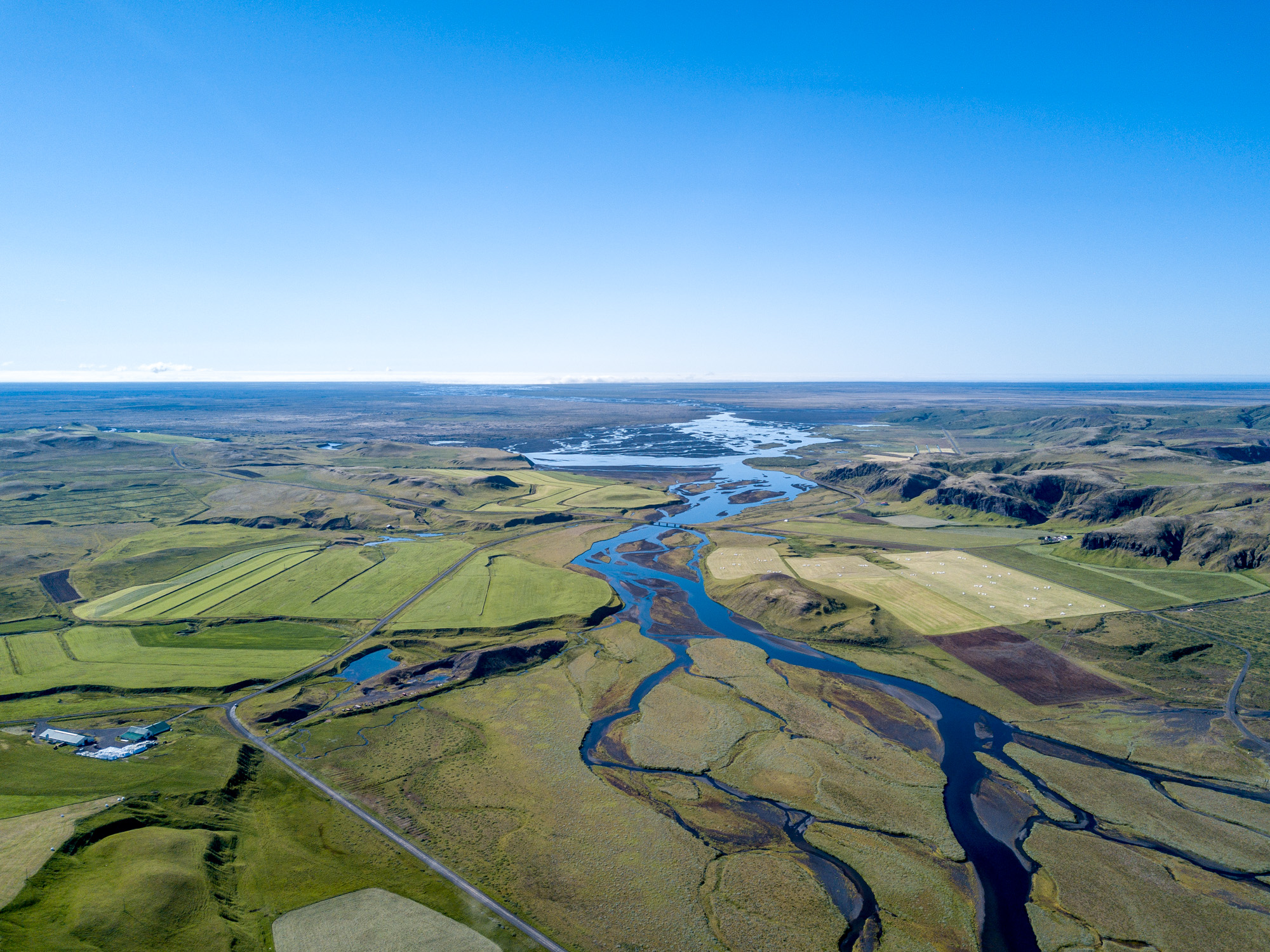 Seen south of Skaftártunga, Úthlíð next to the left and Hemra next to the right, Tungufljót joins in the middle of the picture.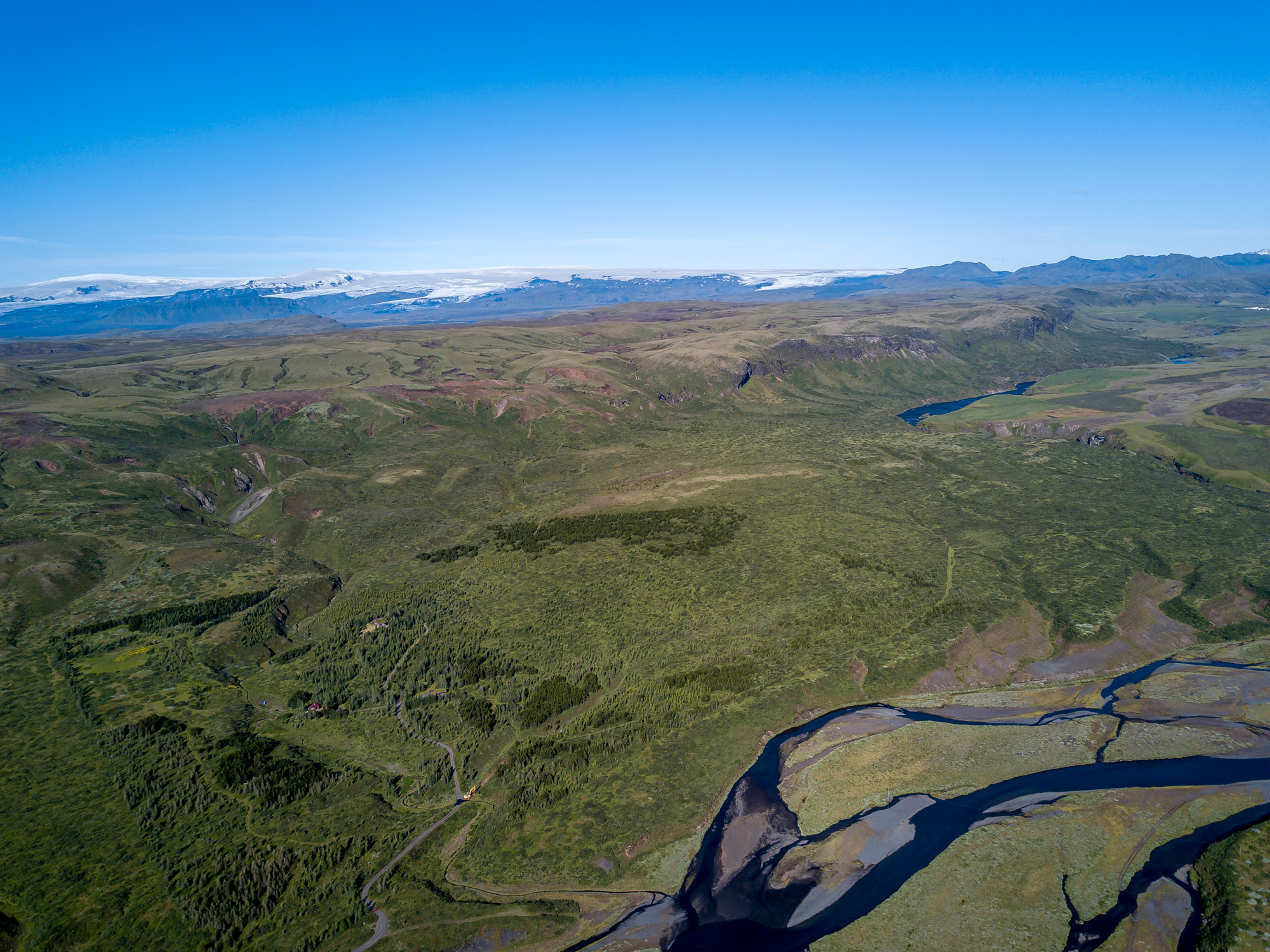 Hemrumörk is next, farthest to the right is Snæbýli farm, Mýrdalsjökull with Katla volcano under the ice sheet in the background.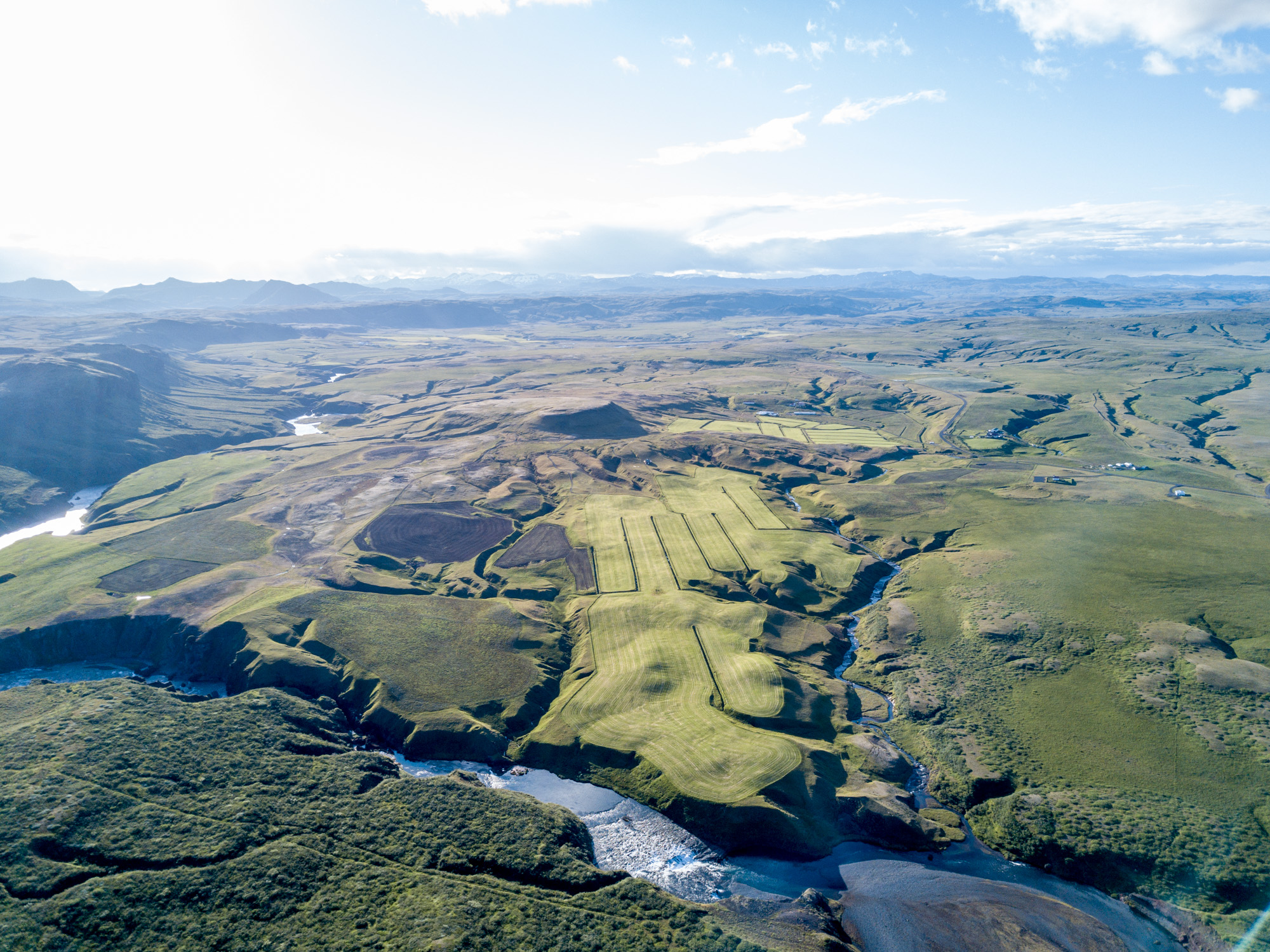 Here are Tungufljót river and Bjarnarfoss waterfall in the foreground, Borgarfell farm, and Gröf farm next, Snæbýli and Ljótarstaðir farms,  Hvammur farm in the distance.